Judith Hemming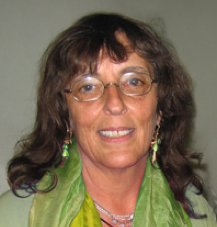 Judith is the founder of MovingConstellations and a former director of the nowherefoundation. She is one of Britain-s foremost practitioners and trainers of Constellations and is highly regarded internationally as an expert in systemic approaches.
A UKCP-registered Gestalt practitioner and couples therapist of over 25 years, Judith has trained generations of therapists in the Gestalt model. In 1991, she trained in constellations work from its founder, Bert Hellinger, among others, and is now a leading figure in this world community of practitioners and teachers. Her previous experience as an English teacher and lecturer in education studies at the Institute of Education allowed her to pioneer this educational work.
For over twenty years, Judith has been a leading innovator in this approach, developing work with individuals, couples, organisations, education sectors and communities. Her work has touched a full spectrum of issues, from individuals to governments. She coaches, consults and runs workshops and training programmes in the UK, Europe, the USA, and Japan.
A founding member and teacher at the Centre for the Study of Intimate & Social Systems, now The Centre for Systemic Constellation, she has played a lead role in research into the application of systemic solutions in the corporate world, as well as management and learning processes in schools. She has led the development of the constellating process for 'in-tact teams', as an executive coaching process and to support the development of learning cultures. A pioneer of innovation, Judith is dedicated to bringing systemic approaches to family, educational, organisational and wider social systems.
Judith is married with 2 adult daughters and has 3 beautiful grandchildren.
Judith has recently started to offer one to one Skype sessions.  Individual Skype sessions are offered to those who, for reasons of geography or some other specific difficulty are not able to come to a workshop. For more information on this please contact Judith directly on the email address below. However, when making contact with Judith about a one to one Skype session, please explain your circumstances and need in enough detail so that Judith can make a decision as to how to respond.